Email Setup Guide - Eudora 5.2 for Macintosh OSX - IMAP
Last modified: October 13 2005 11:39 am
We recommend you use Eudora 5.2 or later for Macintosh OSX (earlier versions need to run in "Classic Mode"). You can download the latest version of Eudora from
http://www.eudora.com/download/
.
[

Print Page
]
Open Eudora

---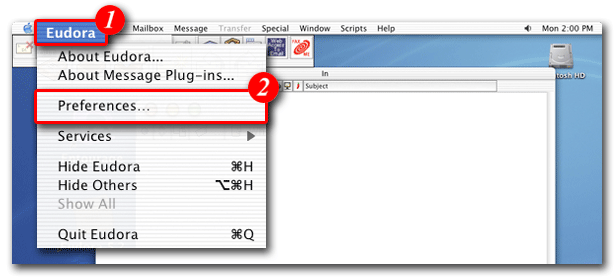 1)

Open Eudora and click 'Eudora' in the menu bar
2)

Select 'Preferences...' from the drop-down list
---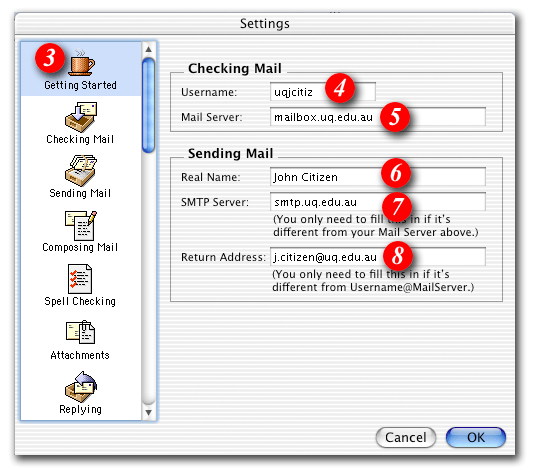 3)

Highlight 'Getting Started'
4)

Enter your 'email address '
5)

Enter 'mail.imageway.com'
6)

Enter your name as you would like it to appear in outgoing emails
7)

Enter 'smtp.imageway.com'
8)

Enter your e-mail address
---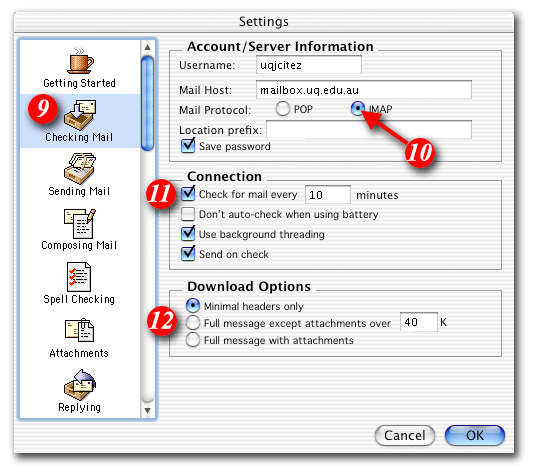 9)

Highlight 'Checking Mail'
10)

Place a dot next to 'IMAP' in the 'Mail Protocol' section
11)

Tick the 'Check for mail every _ minutes ' checkbox and set it to at least 10 minutes
12)

Select one of the 'Download Options' to suit the way you work:
Minimal headers only: recommended people who would like to see the contents of their mailbox without downloading ALL their mail.

Full message except for attachments over _ K: recommended for people who do not want to download large attachments.

Full message with attachments: will download all emails to your inbox.

---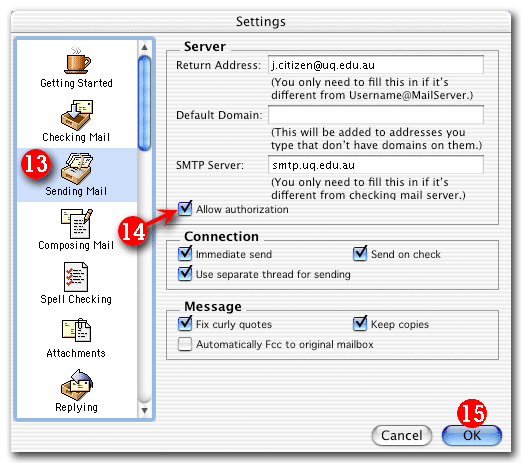 13)

Highlight 'Sending Mail'
14)

Put a tick in the 'Allow authorization' option
15)

Click the [OK] button to finish
---