Email Setup Guide - Mozilla 1.x for Macintosh OSX - IMAP
Last modified: August 24 2004 12:15 pm
[

Print Version
]
To begin open Mozilla

or Netscape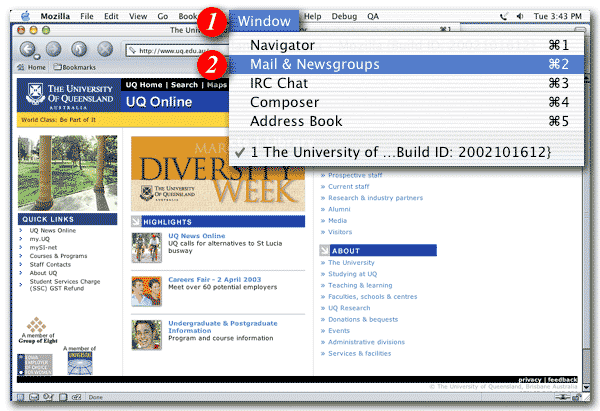 1)

Click the 'Window' menu
2)

Select 'Mail & Newsgroups' from the drop-down list
---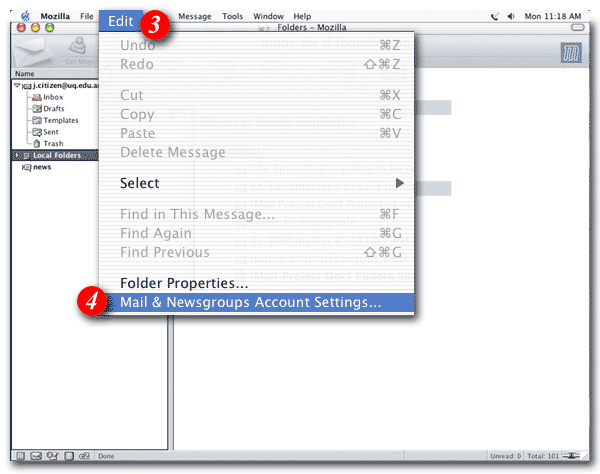 3)

Click 'Edit'
4)

Select 'Mail & Newsgroups Account Settings...' from the drop-down list
---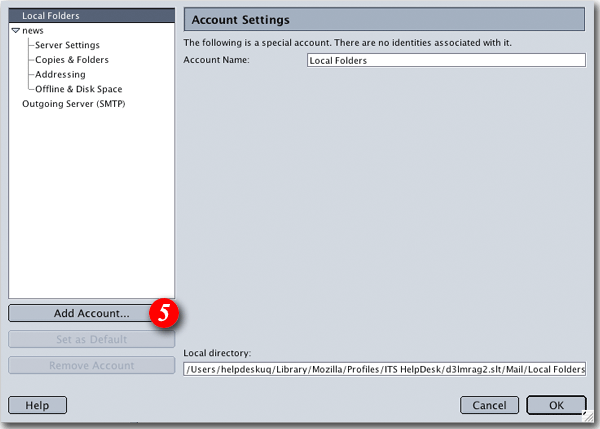 5)

Click the [Add Account...] button
---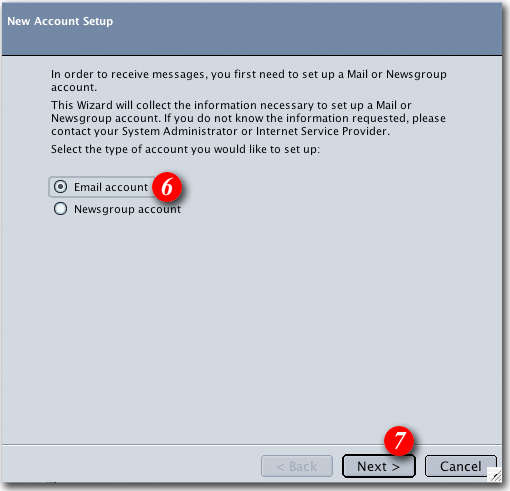 6)

Put a dot next to the 'Email account' option
7)

Click the [Next] button to continue
---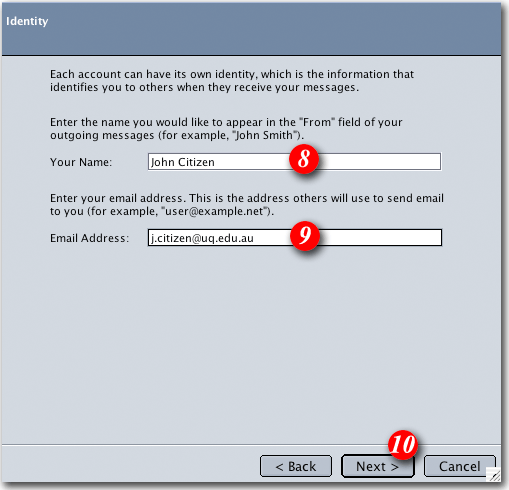 8)

Type in your name as you would like it to appear on outgoing email messages
9)

Enter your e-mail address
10)

Click the [Next] button
---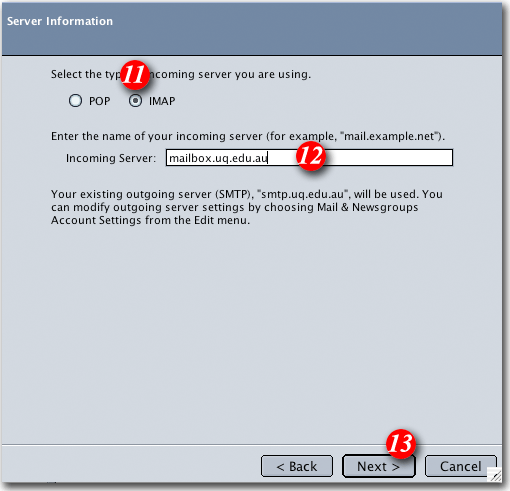 11)

Put a dot in the 'IMAP' option
12)

Enter 'mail.imageway.com'
13)

Click [Next]
---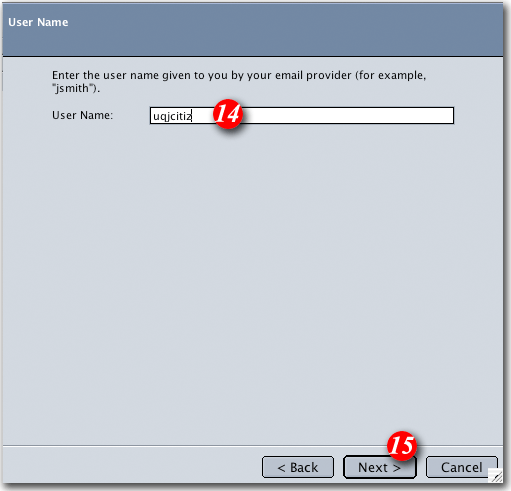 14)

Enter your 'email address '

NOTE

: usernames and passwords are cAse SensITiVe.

If you don't know your username or password please contact

Imageway Support
15)

Click [Next]
---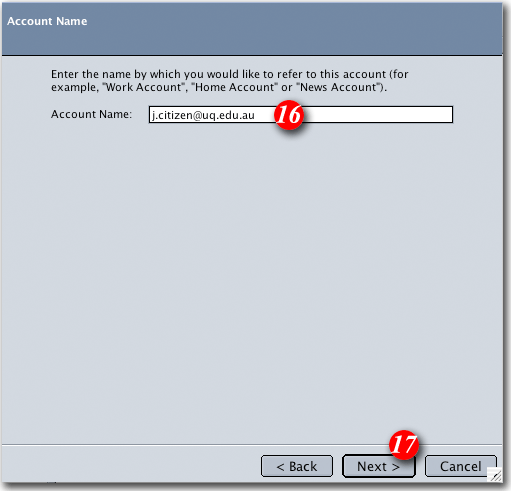 >
16)

Type in a name for the account which should be something to help you recognise it
17)

Click [Next]
---
18)

Click the [Finish] button
---
You can now set up the Outgoing server (SMTP) details.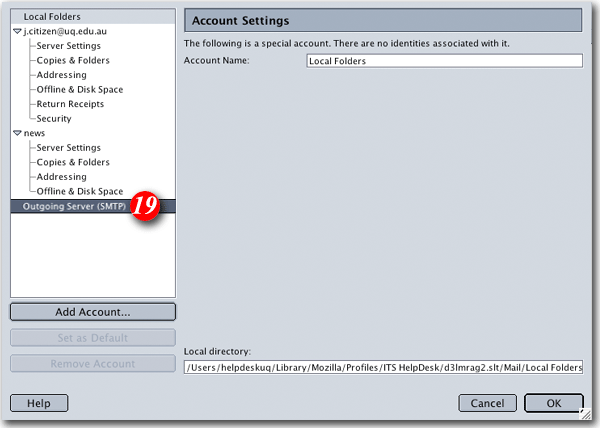 19)

Highlight 'Outgoing Server (SMTP)'
---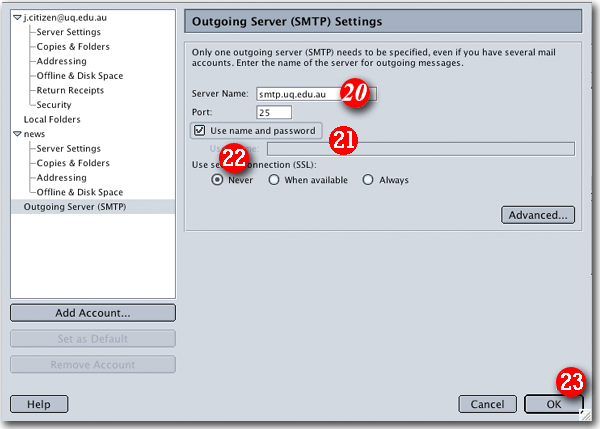 20)

Type in 'smtp.imageway.com' as the outgoing server
21)

Enter your Email address and ensure that 'Use name and password' is ticked.
22)

Place a dot next to the 'Never' option
23)

Click [OK] then [OK] again.