Email Setup Guide - Outlook 2007 for the PC - IMAP
Last modified: January 26 2011 08:43 am
[

Print Version
]
Open Outlook.
For new setups, select Do not upgrade.
Click Yes.
Enter your display name, email address (including '@imageway.com'), and password.
Select the 'Manually configure server settings or additional server types' checkbox
---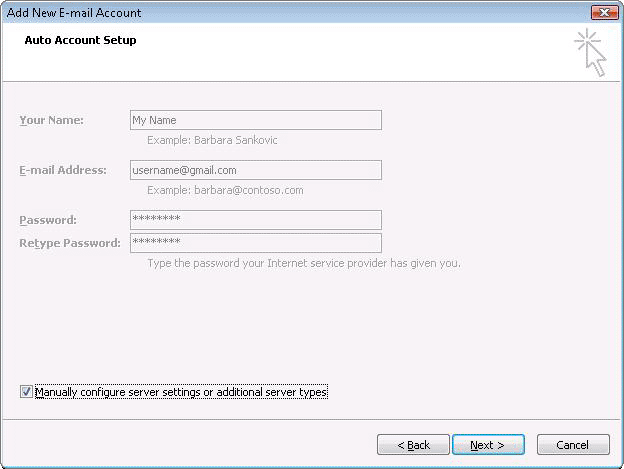 3) Select Internet E-mail.
4) Settings: name, full email address (including '@imageway.com')
In the Account Type dropdown menu, select IMAP; enter the incoming and outgoing server names shown below.
In the 'User Name' field, give your full email address, including '@imageway.com.'
For incoming mail server put "mail.imageway.com".
For outgoing mail server put "smtp.imageway.com".
After creating these settings, clicking Next takes you to the end of the setup.
---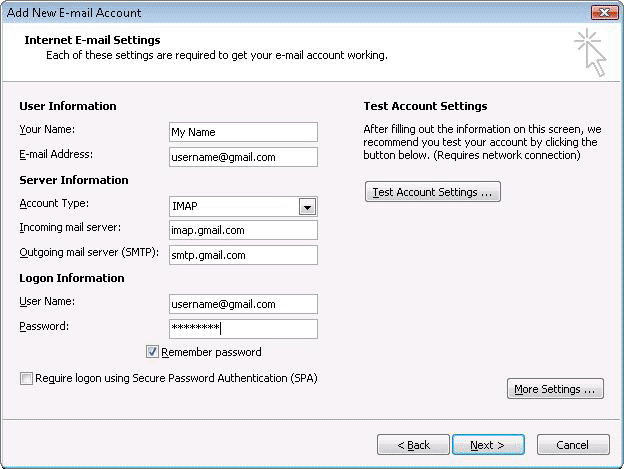 9) In the Tools menu, select Options then Mail Setup. Under 'Email Accounts,' click E-mail Accounts.
10) Select an account, and click Change above the list of accounts. Click More Settings, then the Advancedtab.
Incoming server must be 993, and must use SSL encryption.
Outgoing server can use 465, SSL encryption.
---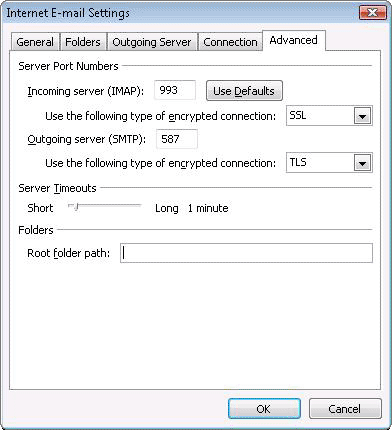 11) Click the Outgoing Server tab. Make sure that 'My outgoing server (SMTP) requires authentication' is selected. The radio button 'Use same settings as my incoming mail server' should also be selected.
---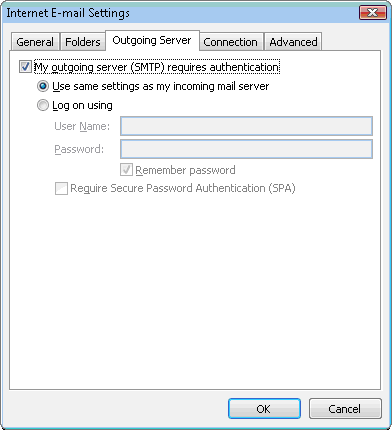 12) Click OK > Next > Finish > Close > OK
---