Email Setup Guide - Windows Mail for the PC - IMAP
Last modified: January 26 2011 08:43 am
[

Print Version
]
1) Open Windows Mail. The wizard pops up if it's your first time using it; otherwise, simply click Tools > Accounts > Add.
2) Enter your name, then click Next.
---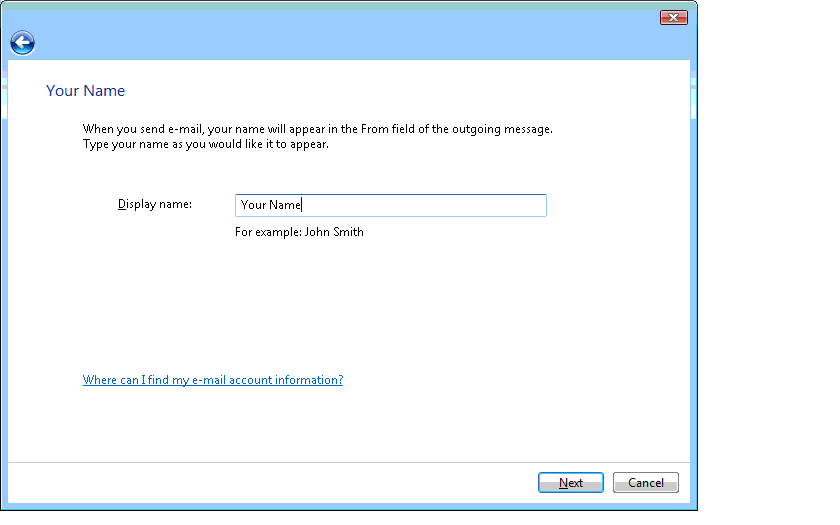 3) Enter your complete e-mail address, and click Next.
---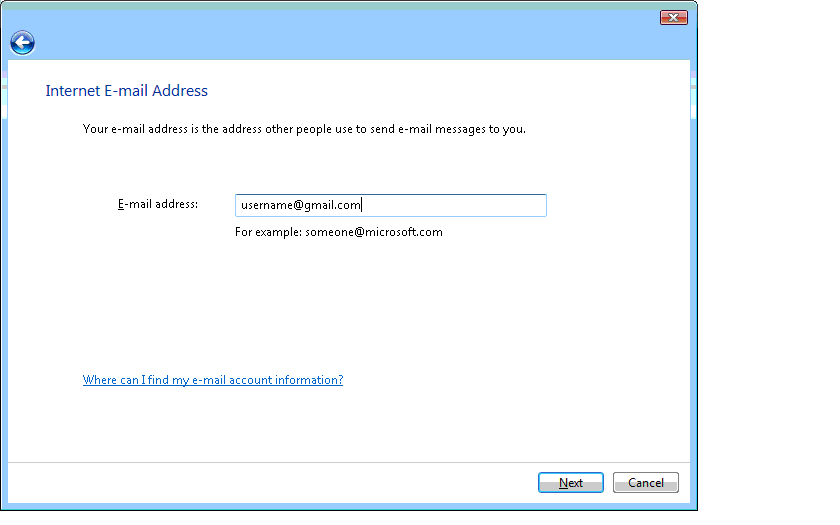 4) Choose IMAP input given servers, and check 'Outgoing server requires authentication'; click Next.
5) Input the following for the incoming and outgoing servers:
For incoming mail server put "mail.imageway.com".
For outgoing mail server put "smtp.imageway.com".
---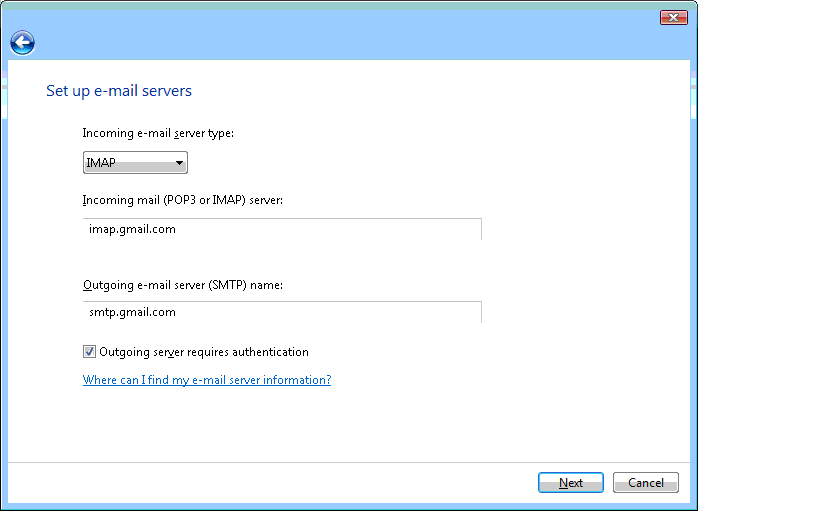 5) Enter your full email address and password, and click Next.
---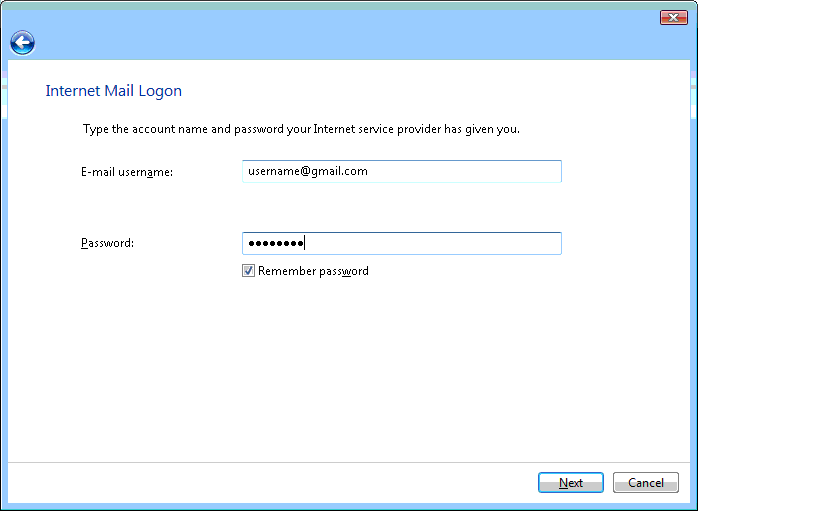 6) Click through (the checkbox is optional), then click Finish.
7) Select Tools > Accounts > IMAP account, then select Properties > Advanced.
Enter port number '465' next to the 'Outgoing Mail (SMTP)' field and port number '993' next to the 'Incoming mail (IMAP)' field. Check both secure connection boxes, and click Apply.
Click Close.
---